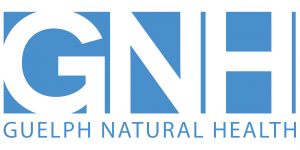 Would you and your family like to be amongst the top 1% in health?
Hi, my name is Dr. Dan Vitale. I am a local Guelph chiropractor and my passion is helping people achieve the best possible health.  
You may be receiving this blog for a couple of reasons:
You just started care with myself or my wife,

Dr. Cynthia van Hellemond,

at one of our respective clinics.

Or, you

signed up

for our newsletter online.  
Either way, you have made a great choice! Every two weeks, you will receive a newsletter from me with the ultimate, up-to-date, researched tips & actions to improve your health.  
Do you want to optimize your chance of a long and healthy life? Let me do the homework for you!
I am a bit of an 'informavore'.  This means I am constantly reading and listening to everything I can get my hands on with respect to posture, movement, nutrition, sleep and stress management.  These habits & behaviours — in conjunction with maintaining a healthy nervous system — are the keys to avoiding common health issues, such as chronic pain, type 2 diabetes, obesity, heart disease, and so on.
Common Issues & Questions
For most of you, one of these issues is keeping you from being your best:
Poor Sleep or Insomnia

Lack of Movement

Poor Seating Posture

Pain and Stiffness

Chronic Ear Infections (Especially in Children)

Digestive and Gut Issues (GERD, IBS, Chrohns' Disease)

Prescription Medication with Undesirable Side Effects
Or you might have too many questions about how to improve your health. 'Dr. Google' has opposing answers, leading to confusion and lack of action…
Why do I wake up tired every morning?

Why is my child always sick or complaining about their stomach?

What should I be eating? (

Start with Our eBook

)

What is the best form of exercise?
Take a quick read of our newsletter every few weeks to start getting the answers. Take action to improve your health. Share the gift of knowledge with friends and family.
"Whenever you find yourself on the side of the majority, it is time to pause and reflect."